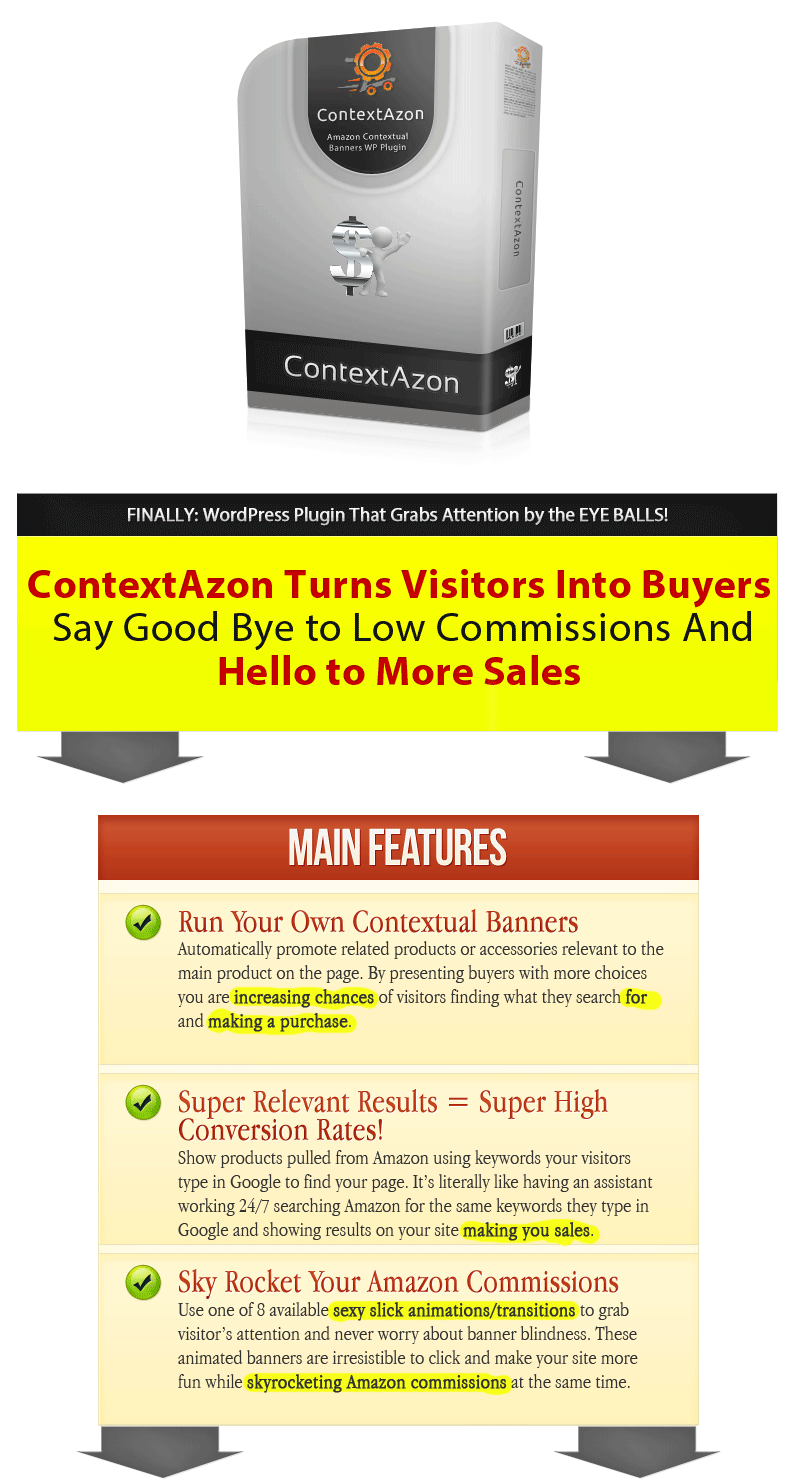 ContextAzon turns visitors into buyers.
Say good bye to low commissions and hello to more sales.
Run your own contextual banners. With ContextAzon you can automatically promote related products or accessories relevant to the main product on the page. By presenting buyers with more choices you are increasing chances of visitors finding what they search for and making a purchase.
Show products pulled from Amazon using keywords your visitors type in Google to find your page. It's literally like having an assistant working 24/7 searching Amazon for the same keywords they type in Google and showing results on your site making you sales. But you don't need a virtual assistant. Get ContextAzon. Super relevant results = super high conversion rates!
Use one of 8 available sexy slick animations/transitions to grab visitor's attention and never worry about banner blindness. These animated banners are irresistible to click and make your site more fun while skyrocketing Amazon commissions at the same time.